Pink Pavillion
Collaboration with
programmer Elliott Black.
Interactive rotoscope
animation, fabric
based installation.
2019

Pink Pavillion is an interactive animation
projected onto a fabric structure featuring
the imaginary girl gang Vide Magmas.
The audience can walk a girl gang member
past her loitering friends and their
possessions, in a game stripped of goals.
The intention was to hijack recognised
conventions of popular culture from games,
comics, and cartoons such as graphic
realism, play, and ritual for their
mental stickiness.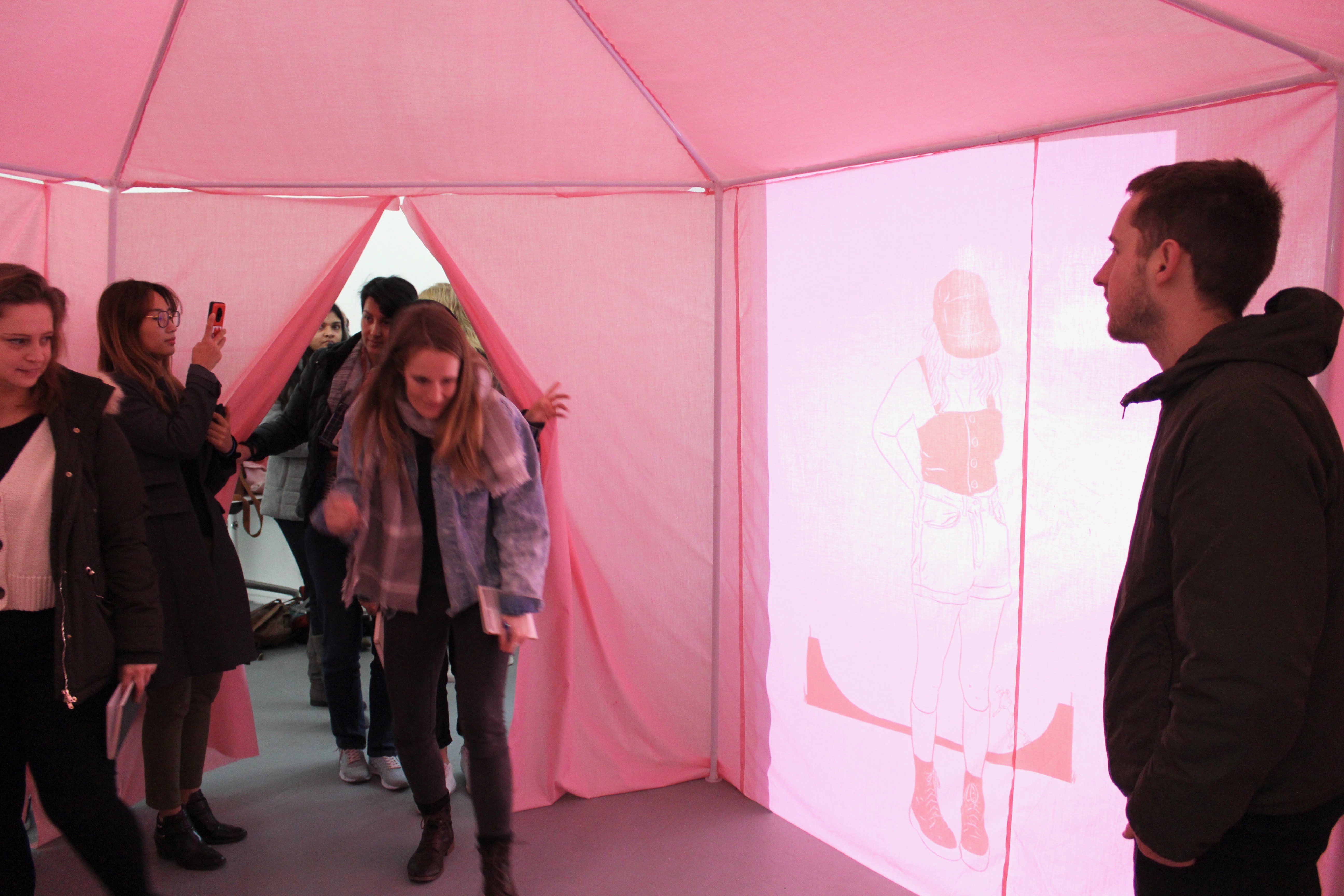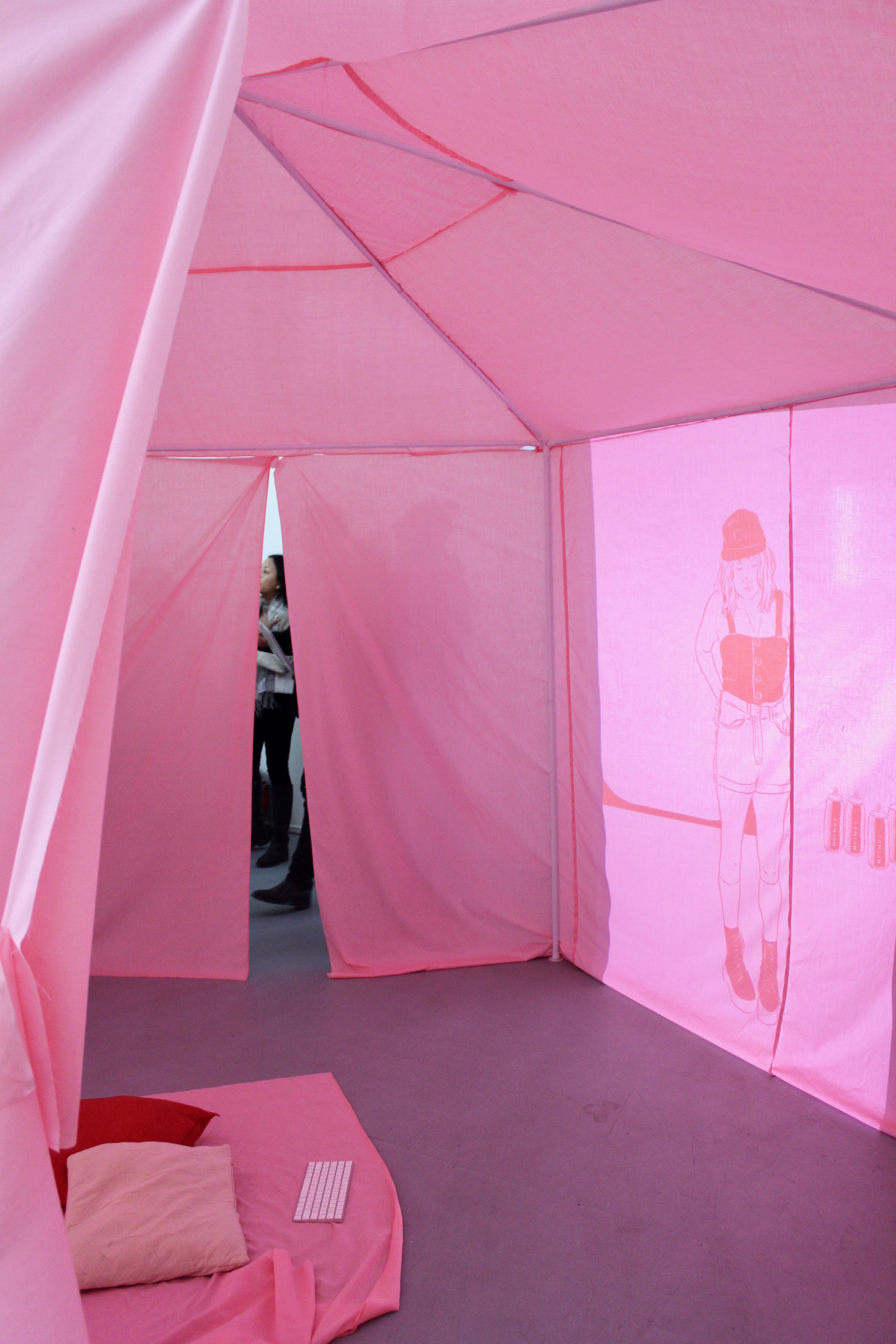 Above: Screen capture of Pink Pavillion interactive projection. Audience controls direction of travel and if character walks or stands. Animation Gemma Davis, programming Elliott Black.